THE P.MAX FURNITURE PARTNER
P.MAX supports its customers as a competent partner to realise their living dreams. FREE professional advice, computer planning, production, delivery and installation – all under one roof! No matter if you realise your own design ideas and sketch your furniture yourself or if you seek support from the P.MAX furnishing professionals who will provide you with creative planning suggestions: with P.MAX your furniture is as individual as you are!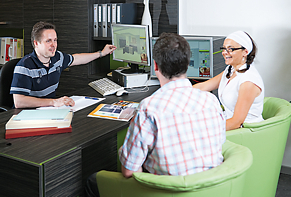 THE P.MAX INDIVIDUALITY
The made-to-measure P.MAX production makes unconventional special constructions possible and provides sophisticated cabinetmaker solutions even in difficult room situations like niches and attics. Nevertheless always without a special size surcharge! P.MAX fulfils all wishes also as complete solutions including brand electrical appliances, basins, bed systems, lighting appliances and so forth.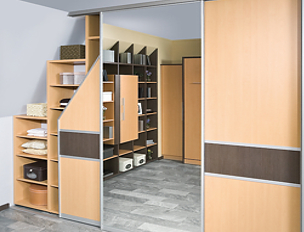 THE P.MAX FLEXIBILITY
P.MAX is not only flexible in the planning. Install your furniture yourself with an expert construction manual, or let it be installed professionally by the P.MAX installation cabinetmakers at a fair price – performance ratio. Collect your furniture yourself from our production plant or a subsidiary and save 5% off the merchandise value, or have your furniture delivered to your doorstep at a fixed date. And for those who are in a special hurry: with the P.MAX express service you have your desired furniture already within seven working days.